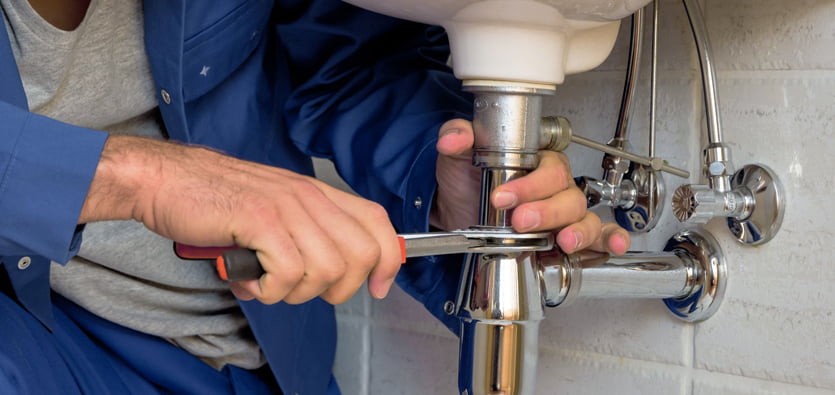 Why Quality Plumbing Service Is Important
Most of the plumbing problems households face demand quick and durable solutions. For example, an obstructed drainage pipe can badly affect the entire plumbing system installed in a building. This is why even small issues should be fixed immediately.
At Dunn Rite Plumbing & Gas, we deliver specialized plumbing and gas services to residential, commercial and industrial areas in Edmonton. As a team of experienced and certified plumbers in Edmonton, we put heavy emphasis on saving customers time and money by providing sustainable solutions. Our services extend to the entire Edmonton city and its peripheries.
Delivery of timely services
We understand that it's hard to wait the whole day to get a small problem fixed. Plumbing issues like noisy dripping taps and sink blockage look minor, but they can ruin your peace and daily routine. For a professional, fixing small issues can be done in a matter of minutes. If your home or office is experiencing any plumbing problem, whether minor or major, call a plumber immediately.
Why should you carry out regular inspection and maintenance activities
A plumbing network requires regular and careful inspection to make sure each and every fixture is in good shape. We also provide affordable inspection and maintenance services. The purpose of these services is to increase the life and efficiency of your plumbing infrastructure. Furthermore, a regular examination helps track down hidden faults which can cause, if not fixed on time, great damages to the sewerage pipes and foundations. Self-inspection is not a very good idea as it requires proper tools and techniques. Therefore, make sure you have a dependable maintenance service specialist just a phone call away.
Advantages of hiring a competent installation and repair service
Experts devise a well-designed plan which is largely essential in building a trouble-free plumbing system
Careful installation of fixtures and other installations such as electricity and telephone lines keeps things running smoothly.
Dependable professionals always choose high-quality material which satisfactorily fulfills your future needs.
Professionally installed plumbing systems are always easy to repair and maintain.
Why following plumbing rules and regulations is mandatory?
Since plumbing is a very technical job, thorough training and compliance are absolutely necessary. A team of plumbing experts always stay updated with prevailing standards and laws. So far as plumbing services are concerned, observing strict adherence to standards and regulations is necessary; there are some set regulatory processes which have to be followed.
Our professionally trained team of workers is well aware of all plumbing standards. We make sure that all repair and installation operations performed by the Dunn Rite team are in compliance with plumbing codes and best practices. Visit our website for more information!