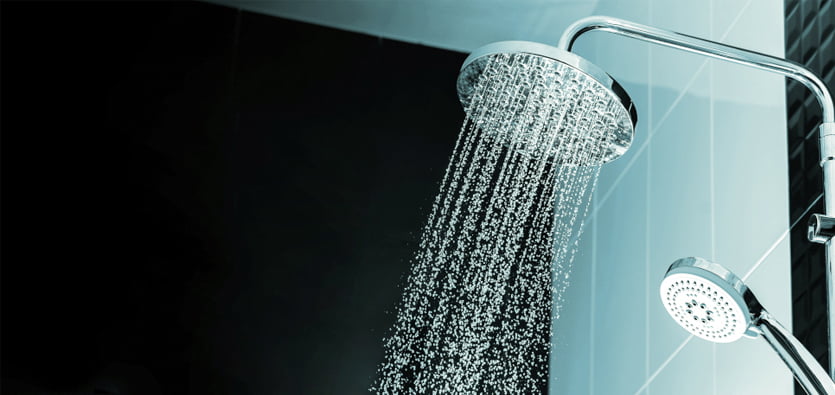 Everyone wants to enjoy a shower that is at the ideal temperature and water taps with heated water. However, occasionally the water may not heat up at all or will heat up a bit too slowly. But who wants to wait around for water? Fortunately, there are several things you can do to fix your hot water issues if your shower takes too long to warm up or you have sluggish hot water throughout your house.
You are not alone if you have ever had to endure the inconvenience of waiting for hot water. As top-rated plumbers in Edmonton, we understand that many people go through this issue without understanding the reasons. Hence, we have curated this blog listing the primary causes of your water heater's potential failure to meet shower performance criteria.
Oversized Pipes
The water that rests in the water supply pipes must first be drained when you switch on your hot water before heated water can flow from the faucet. This explains why the water that comes out of your faucet starts off chilly.
Your water supply lines' diameter will determine how much water it can store, the more water they can hold, the longer it will take for the water you're running to warm up. The type of material used to construct your water supply pipes will affect how long it takes to get warm water.
The denser and more thermally conductive a substance is, the more heat it will absorb from the water in the pipe.
Poorly Insulated Pipes
The site temperature will also have an impact on how quickly the water in your water supply lines lose heat. The wintertime is when this impact is most noticeable since temperature differences can be so extreme that water can freeze inside your pipes.
You will get hot water more quickly if your water supply pipes are well insulated. Call a professional plumber for plumbing maintenance, to have some foam pipe sleeves installed to insulate your water supply lines better.
Sediment Buildup
Your water heater can accumulate mineral impurities from your tap water over time, resulting in a layer of sediment at the bottom of the tank. Heat transfer from the heating components to the water in the tank will be slowed as the sediment layer thickens.
Sediment that is causing your water heater to run more slowly can be removed by flushing the tank. While it is possible to flush the water heater by yourself, homeowners are advised to hire a specialist who can carefully watch the water flow to prevent any flooding.
Also Read: 5 Signs It's Time To Replace Your Water Heater
Old Or Neglected Water Heater
Important components can stop working if your water heater hasn't had adequate maintenance or if it's just really old. There may be issues with the thermostat, thermal switch, and/or heating element.
If your water heater is too far gone to be repaired, the professionals can install a new storage-tank type or swap out your storage-tank water heater for a tankless on-demand water heater.
The Length Of Your Pipes
The efficiency of your water heater can be significantly impacted by the size of your pipes. It will simply take longer to heat your shower up to a reasonable temperature if your pipes are spread out far between the receiving faucet and your water heater.
Your pipes' breadth is also important. Your pipes' diameter must be filled with water before it can flow through. As a result, it will take longer for your pipes to provide enough hot water to your faucet if they are even slightly too large.
Poor Plumbing Setup
Older plumbing systems can include pipe cross-connections, which can reduce the amount of hot water available and/or the temperature. To better suit your needs, we can upgrade your plumbing if necessary or install a new tankless or conventional water heater.
About Dunn Rite Plumbing & Gas
Dunn Rite Plumbing & Gas offers a variety of residential, commercial, and industrial plumbing services that have benefited the greater Edmonton area. We offer all plumbing-related services, from fixing your pipes to helping with construction and restoration projects. We are full-service contractors that can handle your residential, commercial, and industrial needs. Learn more about Dunn Rite Plumbing & Gas.
Looking for a professional plumber for plumbing repairs and upgrades? Contact us now!