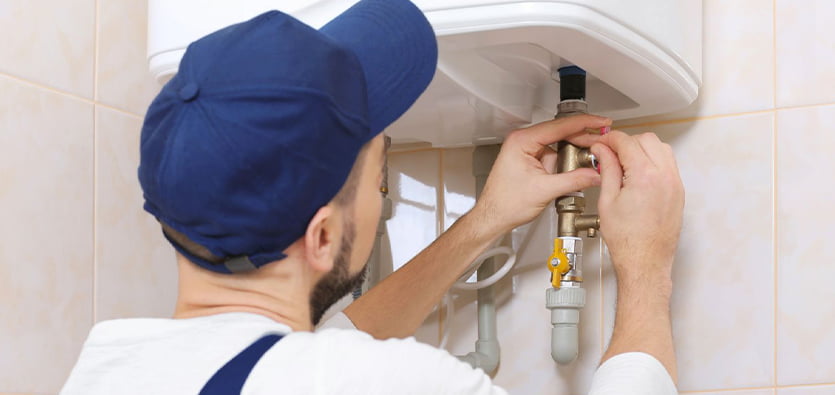 There are few things more relaxing than a warm (or nice and hot) shower to clean up and refresh. In the same way, nothing is worse than having a warm rinse interrupted by an icy water change. There are many reasons why water heater maintenance should be one of your top priorities for home improvement, even though it may only sometimes be on your to-do list.
Regular maintenance offers many benefits to homeowners that they wouldn't otherwise get. It's crucial to regularly schedule water heater maintenance with a reliable plumbing service provider to protect your water heater from any sudden outbreaks.
Continue reading to find out what advantages you're missing out on if you are not currently scheduling regular water heater maintenance with a plumbing expert.
Improves The Water Heater System's Durability
With proper operation, a water heater system can last for 10–12 years. It needs water heater repair services every year or at regular intervals to maintain its full lifespan service. Water heaters frequently experience issues like hard water, moisture buildup, power outages, and temperature swings.
All of these events, though, affect the system. Every flaw encountered in a water heater system can be fixed by routine plumbing maintenance. Additionally, regular water heater maintenance can prevent the sudden failure of the hot water system and prevent the need to replace the water heater.
Enhances The Plumbing System's Energy Efficiency
It just so happens that sediment and mineral buildup is an extremely prevalent problem with water heaters across the nation. This is a serious issue as it impairs the general functionality of your unit and, if left unattended, can result in other issues.
Lower energy efficiency is one of the most common problems caused by mineral buildup in your water heater tank, and this is just a result of the functionality of your unit being compromised and not producing as much hot water as it should.
When we come to perform maintenance and repair services, our plumbing specialists will always perform thorough inspections of your storage tank system, which will help to ensure that your unit is operating at peak efficiency.
Also Read: 5 Signs It's Time To Replace Your Water Heater
Addresses Any Repair Needs In Advance
Even if you're not looking into water heater repairs right now, taking care of your water heater can help detect any small problems there may be with it now, and help you avoid other underlying problems that could cause even more severe annoyances down the road. Your efforts to spot repair needs early on can also be supported by plumbing maintenance and inspections from professionals in the industry.
Predicting water heater repairs and addressing them quickly is incredibly important as it can help you prevent system breakdowns and the overall need for a water heater replacement. When you understand what your system needs, you'll also be more prepared to finance your plumbing repairs, as opposed to experiencing unexpected expenses later on.
Reduces Water Expenses
Reduced water costs are one of the biggest advantages of hiring a professional plumber to maintain your water heater. Your plumber will remove excess buildup from your system to increase efficiency, and since your unit won't have to work as hard to produce hot water, you'll experience lower operating costs all year long.
Since your plumber will be able to spot minor issues and fix them before they become more serious and require professional assistance, you'll also benefit from lower water heater ownership costs.
Ensures Safety
Even if there are only minor mechanical issues with the heater's inner or outer workings, an accident can happen. That accident might be so dangerous that it ends up taking lives. Due to the hot water, either you or another family member could suffer an accident. Every type of water heater requires consistent upkeep and routine maintenance. Both electrical and non-electric heaters require proper ongoing maintenance.
About Dunn Rite Plumbing & Gas
Dunn Rite Plumbing & Gas offers a variety of residential, commercial, and industrial plumbing services that have benefited the greater Edmonton area. From repairing your pipes to assisting with construction and restoration projects, we provide all types of plumbing-related services. Our full-service contractors can meet your needs for residential, commercial, and industrial work. Learn more about Dunn Rite Plumbing & Gas.
Looking for a professional plumber for your water heater repair and maintenance? Contact us now!