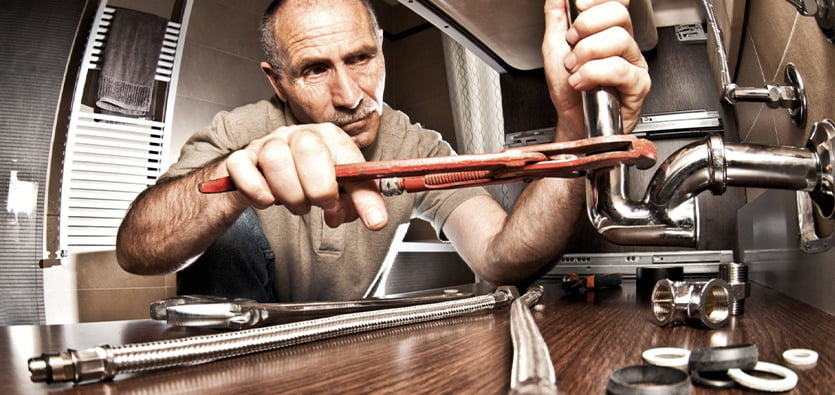 Maintenance and repair activities always tend to upset your household budget. Plumbing repairs are one of the most expensive services a house owner can come across. Any plumbing emergency can be stressful and can become even more problematic when you can't find a reliable plumber. An average plumbing repair costs between $300 to $700, which is quite a hefty amount for something that could have been avoided. Your sewer lines, drainage system, toilets, faucets, and sinks all require maintenance, care, and preventative measures to avoid costly repairs.
Generally, plumbing emergencies have a way of coming up at the most inconvenient and unexpected time. Fortunately, there are several ways you can avoid these costly repairs, damages, and leaks. Knowing what you can do to avoid these costly plumbing problems can be a great help. This blog provides some tips on how to keep your plumbing system in check, eradicating the need for any costly and emergency repair.
Call In The Experts Before The Issue Gets Bigger
Many times when the plumbing problem is recognized, the damage has already been done. By the time you recognize that the pipe has burst, flooding has already happened. Similarly, when your sump pipe breaks, it's already too late. When your hot water is on the fritz, your whole household is in an uproar.
Hence, plumbing problems need an offensive approach. You need to be vigilant enough to preempt problems at the early stage. Moreover, emergency plumbing services are expensive as compared to regular checkups. This means you can save a lot of time, money, and prevent damages by having a plumber come to your house and perform regular maintenance checkups.
Keep A Checklist
As a homeowner, it is necessary to keep a checklist of the appliances and systems in your home that may require repair and maintenance. Here is a list of items that need quarterly checkups, for you to stay on top of your plumbing system and avoid any bigger and costly problems.
Sinks (kitchen, bathroom, laundry room)
Toilets
Dishwasher
Showers and bathtubs
Dryer vents
Refrigerator
Sump pipes
Washing machine and hoses
Sewer lines
Outside hoses and sprinklers
Water meter and water main
Shut-off valves
Know Your Pipes
If your house is older, you should check the type of pipes laid in your plumbing system. If you have galvanized pipes, you may need to get them replaced. As they can corrode over time and burst causing significant and costly damage to your house. Moreover, if you witness brown water coming from pipes, call a professional plumbing company right away, as it can be a sign that your pipe may start to leak or burst.
A simple way to know about the type of pipes laid in your plumbing system is by calling a professional plumber and getting them inspected. A plumber will be able to easily identify the pipes and solve minor problems that you may have and also develop a thorough plan for future plumbing maintenance and repairs.
Know Where Your Shut-off Valves Are
In the event of an emergency, knowing the locations of your shut-off valves can be a great benefit. If it is in the basement, make sure to keep an emergency flashing near it to guide you in the dark. Similarly, always make sure that the way to your main water shut-off valve is always clear.
If you don't know the location of your main water shut-off valve, your plumber can show it to you during a regular maintenance session.
Prepare For Winter
For a North American homeowner, 'winter is coming' is not only a phrase, but it is a time for them to prepare their homes to face the harsh climate. Scheduling a checkup and inspection session with your plumber before winter can be handy. Your plumber can check the pipes in your basement, garage, and outside for any repair or insulation making them safe for winter.
About Us
Dunn Rite Plumbing And Gas has been providing reliable plumbing services to its customers in Edmonton for 10-years. As a full-service residential, commercial, and industrial plumbing company with experienced, licensed plumbers that ensure both quality and safety in plumbing operations. Looking for a professional plumber for your regular plumbing checkups? Contact us now!