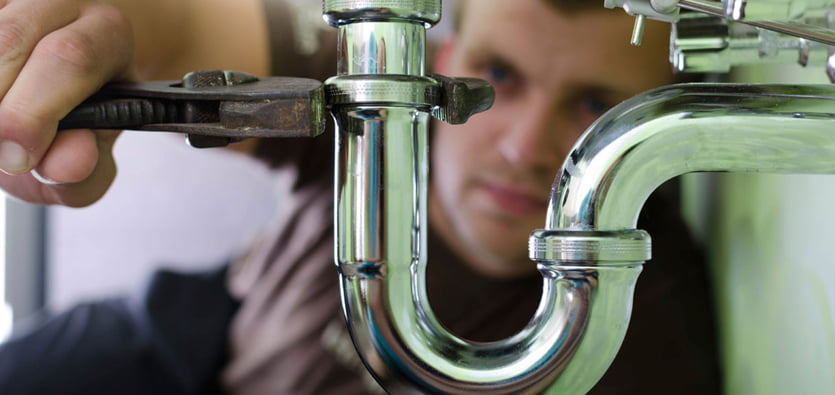 Plumbing services are essential to every residential and commercial building. A good plumber is like a good friend who can help you out whenever needed. In order to keep the plumbing system in your premises in good shape, you need a good plumber who is experienced and understand every aspect of his profession. It is understandable how frustrating it is to deal with inexperienced and unreliable plumbing contractors. There are certainly some qualities that a good plumber or a team of plumbers possesses. Some of them are:
Experience and diversity
We understand the significance of a highly experienced professional. It is not right to let an inexperienced guy handle your expensive and sensitive plumbing system. Therefore, you should consider the experience of a professional before hiring him. Diversity in skills is also crucial. You definitely need an expert who is diverse in skills and can handle all kinds of plumbing issues without creating any additional problem.
Reputation
Experience and quality of a company can be gauged by evaluating the satisfaction level of its existing customers. Good companies these days have some kind of web presence. You can visit a plumbing site and evaluate the reviews and diversity in services in order to determine the reputation of that company. You can also ask for referral list or check the social presence of a plumbing company to get more information.
Insured and licensed
Reliable businesses are mostly insured and licensed. Hiring a properly licensed and insured plumber can give you the peace of mind. Insured companies take all the responsibility if anything goes wrong.
Great customer care
Having an access to a friendly and caring service is a real privilege. You can easily discuss your plumbing issues with a friendly professional who is happy to listen and offer solutions. Reputable plumbers always try to build good relationships with their customers. No matter the nature of a problem, behavior of a plumber can tell you a lot about his character and skills.
Quick and affordable
You cannot wait for two days to get your kitchen sink fixed and a good plumber understands this. One of the characteristics of a reliable plumbing service is that it offers quick and dependable solutions. It is advisable to ask an expert how much time he would probably take to fix a particular issue.
You do not have to worry about a reliable and affordable plumbing service in Edmonton. Dunn Rite Plumbing & Gas has been providing high-quality and dependable plumbing services to residential, commercial and industrial areas in Edmonton for many years. Being a reputable company, we take our job seriously. No matter the nature and intensity of a problem, call us for quick and satisfactory plumbing solutions.