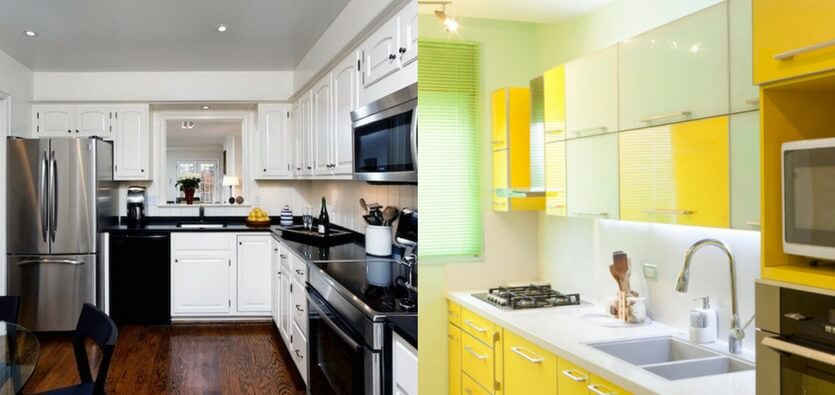 Home remodeling practices can bring about dramatic outcomes in terms of aesthetic beauty and value. However, some recommended home improvement strategies will ensure higher ROI. In order to make the most out of your remodeling efforts, you need to follow the expert opinion and recommendations. What follows are some of the advantages that you will get from applying the best kitchen remodeling tools and techniques:
Improved functionality
There a number of changes that you can make to your kitchen space to enhance its overall function. For instance, installing more cabinets or extending the existing cabinets can generate more storage space. Remodeling is all about making a good of use of available space and make it look aesthetically appealing. Removing unnecessary walls, for example, the wall between kitchen and living room, will give you more space to work with. One of the simple techniques to make your kitchen more functional is to upgrade some appliances or lighting fixtures.
Improved look
If your kitchen was designed back in the 70s or the 80s and you are tired of the old visual design, there are certain updates that you can undertake to improve the look. You can completely revamp the look of your kitchen by simply repainting the walls and other components. Upgrading the hardware such as cabinets and countertops will also improve the appearance of your space.
Energy savings
Old kitchen appliances can consume energy more than they should. Replacing the outdated appliances and electric fixtures with energy efficient models can reduce the energy consumption. Replacing old-fashioned lighting fixtures with LED models, for example, is a simple way to reduce energy usage. This practice should not be limited to the kitchen. You can turn your entire home into an energy efficient space.
Improved safety and value
It is the duty of every homeowner to make his or her home absolutely safe. Outdated appliances can sometimes cause injuries. Installing safe kitchen appliances such as wall oven can help avoid potential health risks.
It is a fact that remodeling your home and make it look more attractive can add value to your assets. The kitchen can be the first part that you can start with.
At Dunn Rite Plumbing, we serve the plumbing and remodeling needs of Edmonton city. Our team of plumbers and remodeling experts delivers state-of-the-art plumbing services to residential, industrial, and commercial areas. If you are looking to find a dependable plumbing contractor or bathroom and kitchen remodeling expert in Edmonton, give us a quick call to get immediate assistance.