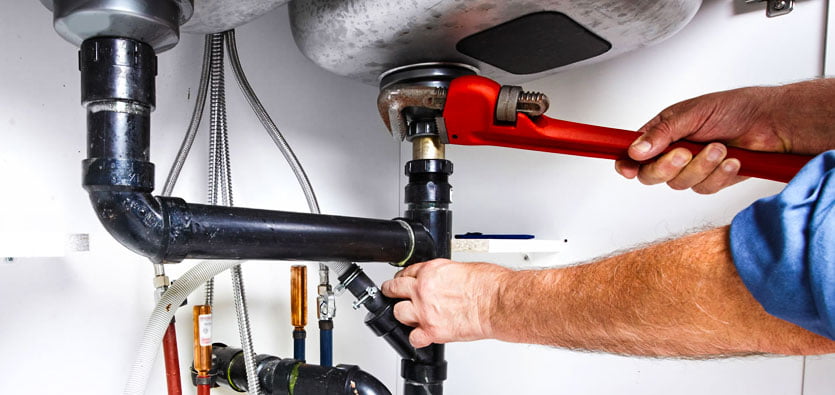 Plumbing is the system or network of pipes, tanks, fittings, and other fixtures required to build water supply, heating and sanitation systems in a building. Heating, cooling, gas fitting, water removal, and supply of potable water are some of the important parts of this profession. This profession follows the basic laws of pressure, gravity, water level, etc. It is hard for a common man to understand the complexities and the mystery of plumbing. This is why we need plumbers every time we face a plumbing-related problem.
The nature and size of a plumbing system depend on the size and structure of a building or facility. Waste disposal system usually has two parts: venting system and a drainage system. Pipes in a drainage system connect various fixture drains to the central main. On the other hand, the venting system comprises pipes leading from an air inlet to other points in the home drainage system.
Plumbing systems are complex networks of pipes, drainpipes, vents, and fixtures. Some of the common problems citizens face are leaks, obstructions, malfunctioning fixtures, dripping faucets, low water pressure, sump pump failure, water heaters, etc. Some of them can be fixed without professional help. However, it is not advisable to start fixing an issue without proper equipment and skills. It can further worsen the situation.
The best approach is to reach a professional immediately. An experienced professional will be able to troubleshoot an issue quickly and carry out necessary repair. Businesses attached with this profession understand the codes and laws of their cities. So you do not have to worry about the irregularities.
A professionally designed and installed plumbing system causes fewer problems. The high-quality material can further extend the service life a plumbing system. Understanding the fundamentals of a plumbing system can help people understand some common plumbing problems. It also helps residents draft a considerate home remodelling design.
You are lucky if you have an easy access to a reliable plumber or company. Some problems such as leakage and clogged drain need to be given immediate attention. In Edmonton, Dunn Rite Plumbing has been serving the residents and businesses with highly professional plumbing services for over 10 years. No matter the nature of the issue, minor or serious, call us 24/7 to get our emergency plumbing services in Edmonton.